Regular price
Sale price
$14.99 USD
Unit price
per
Sale
Sold out
Witches, Murder, and Flowers make quite the bouquet
FAQs

~Paperbacks~
*Do you ship worldwide?
Yes!
We're able to print and ship worldwide to all countries which are not currently embargoed by the UK Government. Our printers offer a range of tracked and untracked services to help get your books to the right destination.

*How much does shipping cost?
Shipping costs are calculated at checkout, as it depends on what you order.

*How long will it take to receive my book?
It depends on where you live. I'm an independent author, so I can't offer next day delivery.
All of my books are printed and shipped on demand by BookVault, who are based in the UK and the US.
Within the US, orders will be shipped within 5 days and delivered by USPS/UPS.
For shipments in the UK, our printers use Royal Mail, FedEx & UPS and are shipped within 72 hours.
For shipments anywhere else, our printers ship by FedEx or The Delivery Group and delivery may take up to 14 days.

*Why should I buy directly from you, rather than go to a big retailer with free shipping?
Buying directly from me means that much more of the money from the sale goes into my pocket, rather than into the coffers of a massive corporation, who take a big cut from every book they sell. They also don't pay me my royalties for months, whereas if you buy from me here, I receive the payment straightaway. This means you are putting money straight into my writing and supporting me to write more books!

~Audiobooks~
*How will I receive my audiobook?
As soon as your order is confirmed you will receive an email from BookFunnel with a link to your audiobook(s). It should arrive at almost the same time as your confirmation email from this store.
If you haven't received your email containing your audiobooks within ten minutes, please check your spam folder.

*How do I listen to my audiobook?
1. Install the BookFunnel app on your Android, iOS, or Amazon Fire device.
2. Enter the BookFunnel Code listed below.
3. Tap Start Listening!
You can also listen in your browser for select titles from your BookFunnel Library.

*What do I do if I need help?
The friendly folk at BookFunnel are extremely helpful and a link to get support will be in your email along with your audiobook(s).

~Other~
*Can I find your books anywhere else?
You can also find my books on your favorite online bookstore, and you can ask your local library or independent bookstore to order them in for you.

*Why are your ebooks not sold on this site?
Currently, my ebooks are sold through Kindle Unlimited, which means that under Amazon's rules I am not allowed to sell these ebooks anywhere else. You can buy them from Amazon without being part of Kindle Unlimited.

Book Details

Series: Village Flower Shop

Number: 1

Format: Audiobook

Listening length: 6 hours and 54 minutes

Narrator: Hollis McCarthy
View full details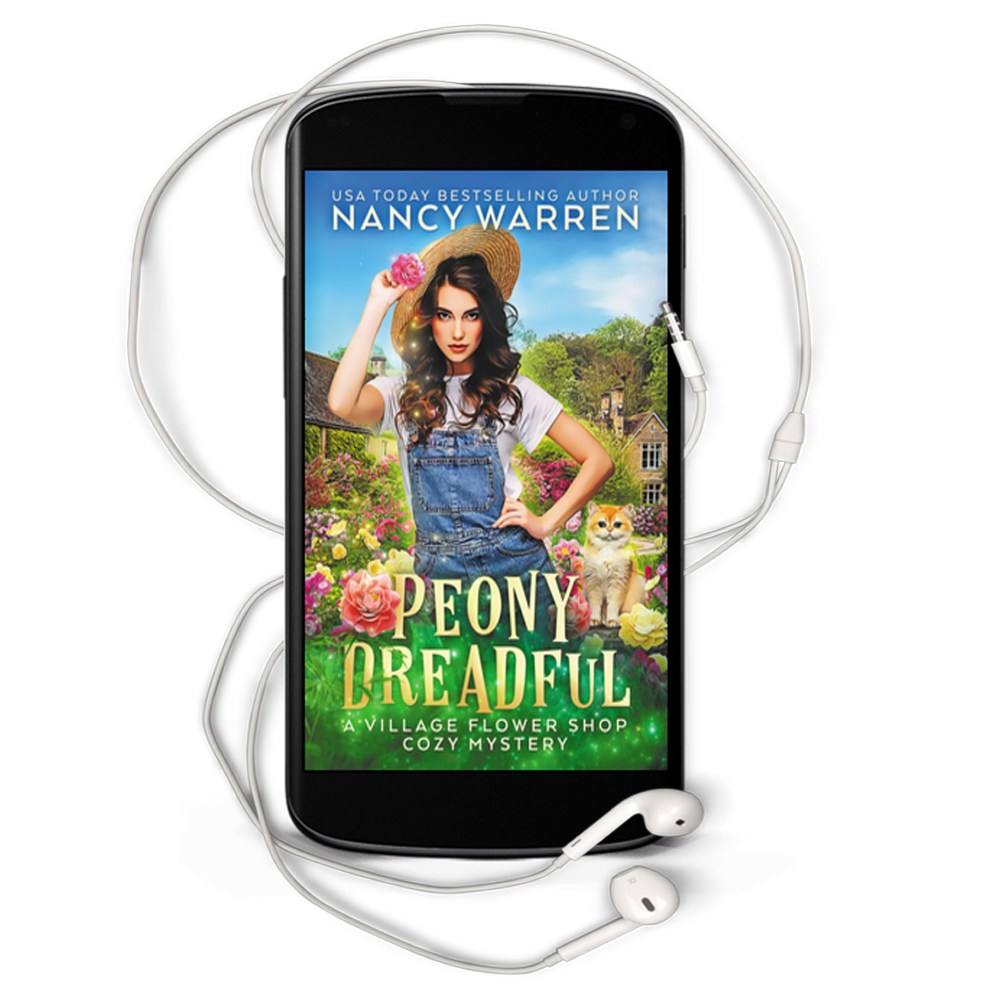 Don't miss this special offer on the whole series!
The Village Flower Shop AUDIOBOOK BUNDLE
Regular price
$59.96 USD
Sale price
$53.99 USD
Unit price
per
Sale
Sold out
Share
View full details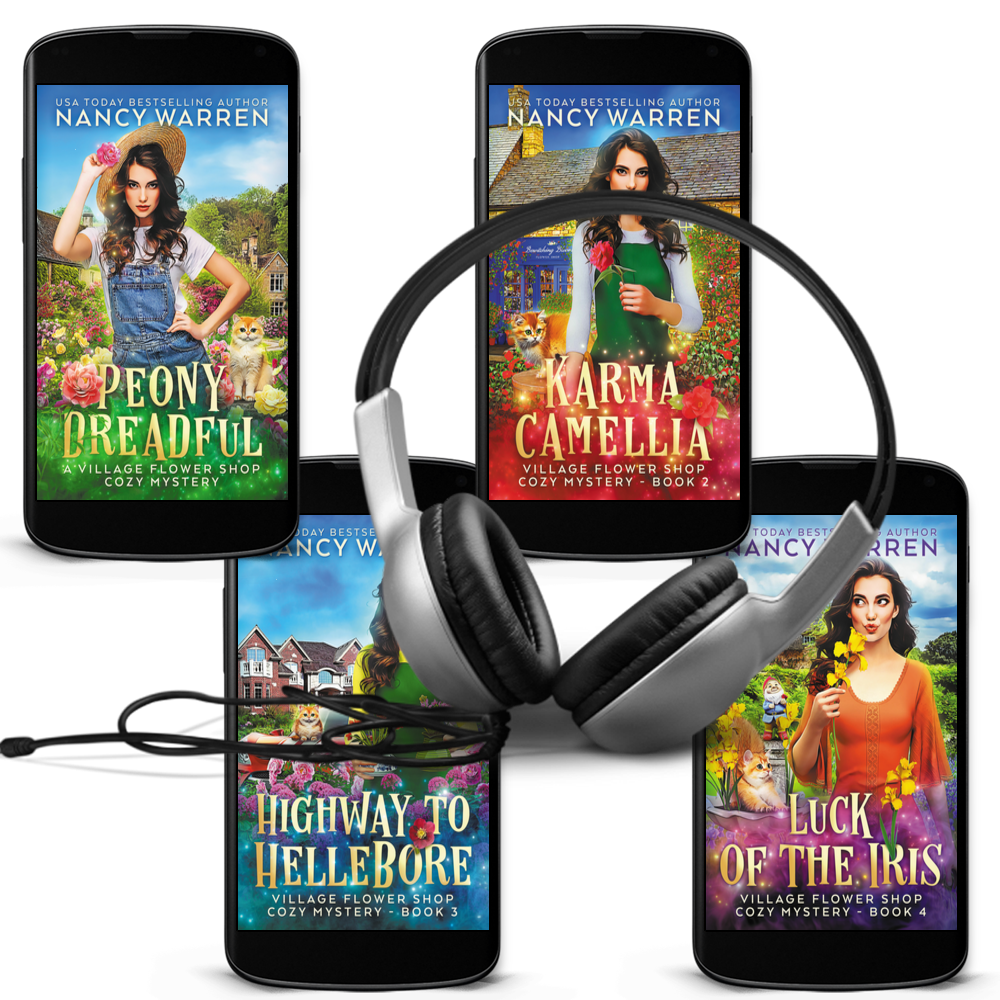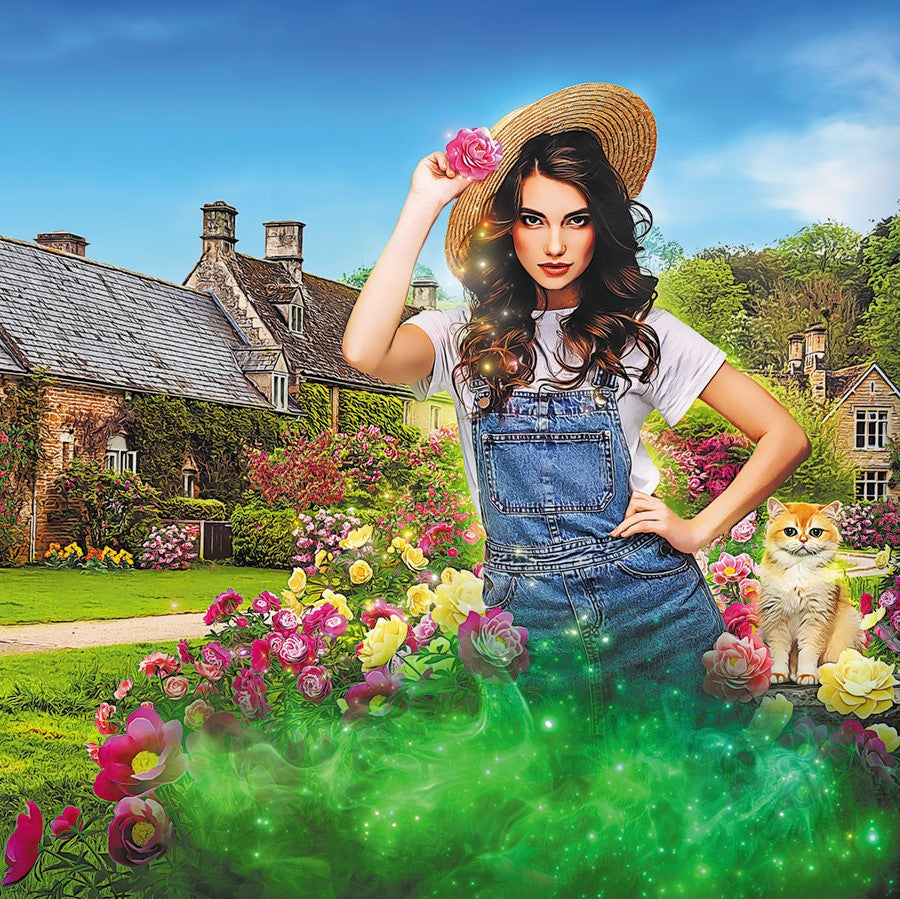 The Village Flower Shop
A paranormal cozy mystery series set in the Cotswolds, England.
Peony Bellefleur runs Bewitching Blooms, the charming flower shop in a picture-perfect Cotswold village in England. Her flowers seem to make the sick improve, wedding days happier and birthdays more special because she infuses her bouquets with a little magic.
Peony's a witch in a village that seems too perfect to be true. Probably because it is.